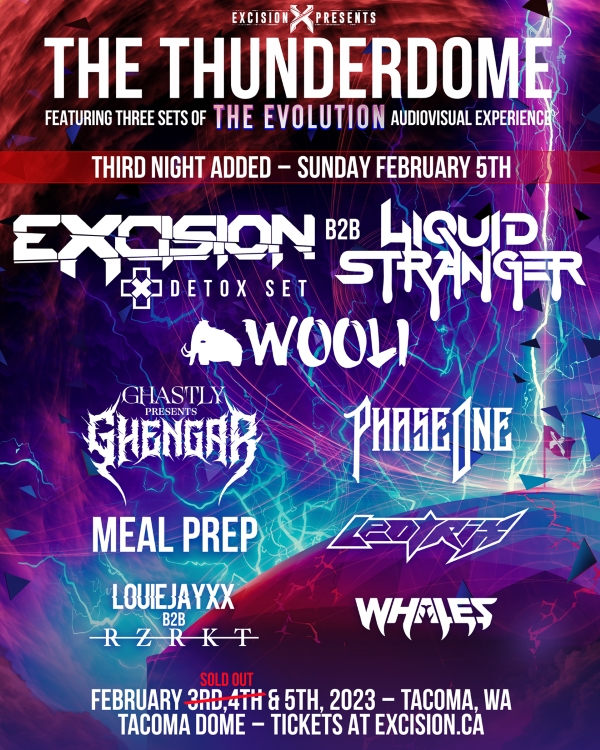 Excision with Liquid Stranger, Wooli, Ghengar (Ghastly), PhaseOne, Leotrix, Meal Prep (Kai Watchi & Sullivan King), Whales, LouieJayxx & Rzrkt
Excision announces the return of the Thunderdome on Friday February 3rd, Saturday February 4th and Sunday, February 5th 2023 at the Tacoma Dome – third night added! After selling out in just three days, Excision announced a third night on Sunday featuring Liquid Stranger, Wooli & more! Tickets to Sunday are on sale now.
The first Thunderdome was held on November 23rd, 2018 with the second Thunderdome expanding to two days on January 31st & February 1st, 2020. For many fans, this was the last big show we experienced before the Covid lockdowns. The third Thunderdome returned to the Tacoma Dome post-Covid in 2022.
Headbangers, The Thunderdome is on sale NOW! This is always one of my favorite events of the year and I'm excited to have such a massive lineup joining us!! We're going hard on February 3rd & 4th! Mark your calendars and grab tickets now because this one is going to be crazy! See you at The Thunderdome, -X
Sunday Lineup:
Liquid Stranger
Wooli
Ghengar (Ghastly)
Leotrix
Meal Prep (Kai Watchi & Sullivan King)
LouieJayxx B2B Rzrkt
Whales
18+
6pm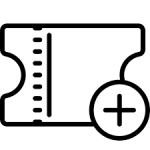 Purchase tickets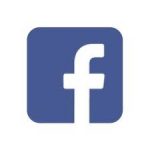 Facebook event page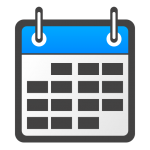 Return to main calendar