Photo credit: Sebastian Morton
Update 1/11/2019: Foundation Nightclub owner Ian Jurgensen was arrested on Friday for conspiracy charges. Sixteen people have now been arrested in relation to the bust, with SPD anticipating more charges.
The Seattle Police Department, working with Homeland Security Investigations (HSI) drug task force, arrested the Foundation Nightclub's owner on conspiracy charges Friday, in connection with the 2018 undercover operation at the club. During the course of the investigation, detectives and agents uncovered evidence that the owner himself was supplying large amounts of cocaine and other drugs to these dealers, who would in-turn provide them to club-goers and others. Since the August closure of the club, detectives and agents have conducted additional arrests of Foundation dealers, seizing additional drugs. To date, 16 individuals have been arrested for drug charges, weapons charges and conspiracy with more charges anticipated. Detectives will be booking the owner into the King County Jail later today. –SPD
We were able to confirm that the owner arrested was Ian Jurgensen: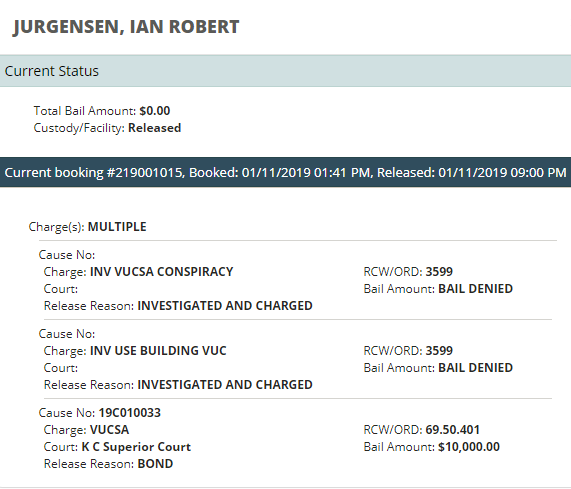 More coverage on the owner's arrest:
–Q13Fox
–SeattlePI
–Kiro7
Original post August 2018:
Wednesday night, Foundation Nightclub – one of Seattle's most popular EDM venues – was raided and temporarily suspended from selling alcohol by the WSLCB. This is an extremely disappointing development as Foundation Nightclub is one of our favorite venues in Seattle, and consistently brings in world class electronic music talent.
Official Foundation Nightclub legal statement:
Foundation Nightclub is dedicated to providing a safe and welcoming place for all to enjoy the music we love. Since opening, we have always strived to provide the best safety and security measures for our patrons and have made a concerted effort to follow all laws and regulations. Frankly, many of the government's allegations are absolutely false. We will prove this. Nevertheless, the ownership takes seriously the allegations reported in the media. Foundation Nightclub has already begun corrective actions. It will cooperate with authorities in the investigation and remains dedicated to providing a safe and secure place for all.
Official Foundation Nightclub social media statement:
Fans and patrons of Foundation Nightclub, on Wednesday, August 9th, our Liquor License was temporarily suspended and the venue will be closed as we work through this issue. We will keep you posted on our status via our social media channels. Ticketholders for upcoming events will be contacted with respect to the ticketed event. We appreciate your patience and are hopeful that we can get back to the music as soon as possible.
Official Seattle Police Department statement:
Police Seize Date-Rape Drug, Guns, Other Narcotics After Undercover Investigation at Belltown Nightclub: The Seattle Police Department, working with Homeland Security Investigations (HSI) special agents, arrested 12 people Wednesday following an undercover narcotics investigation at the Foundation Nightclub in Belltown, where a dealer, who bragged about his close relationship with the club's owner, coached undercover officers on how to dose women using GHB, a so-called date-rape drug.

Law enforcement officials began investigating Foundation in March 2018 after receiving reports of drug trafficking inside the club, as well as ongoing concerns city-wide about overdoses and sexual assaults associated with drugs like GHB.

In a series of undercover operations, police purchased cocaine, methamphetamine, MDMA, and GHB inside or near the club. All of the drugs were either purchased from employees at the club, including security, or facilitated by employees or managers of Foundation, who introduced undercover officers to dealers.

Police learned Foundation had several in-house drug dealers, who were allowed to bypass club security and sell inside the venue. Management was aware of the drug dealing, and one dealer even bragged about knowing the owner, and later explained to an undercover officer how much GHB to use to dose women, depending on their weight.

On Wednesday, SPD's narcotics unit and HSI served warrants at several locations and seized 829 grams of cocaine, over 1,000 grams of MDMA, 400 ecstasy pills, 800 Xanax pills, 190 grams of ketamine, 13 grams of DMT, 176 grams of GHB, 1200 Molly capsules, and additional prescription drugs, as well as two handguns and more than $60,000 in cash.

The Washington State Liquor and Cannabis Board has issued an emergency suspension of the club's liquor license.

Detectives continue to investigate the case and are actively searching for additional suspects.
We would like to note that this statement by SPD does not explicitly say that dealers, employees or management were drugging patrons. However, they were selling GHB and instructing buyers how to use it. There was also an increase in people being drugged in 2018 at Foundation – some of whom we personally know, and others who have spoken out on social media.
Official press release from WSLCB:
Emergency License Suspension Issued for Seattle's Foundation Nightclub: The Washington State Liquor and Cannabis Board (WSLCB) Wednesday issued an emergency liquor license suspension of 180 days for Foundation Nightclub, located at 2218 Western Ave, Seattle. The suspension is effective for 180 days beginning April 8, 2018 until February 4, 2019. During that time the WSLCB will seek permanent revocation of the license. Emergency suspensions represent an extraordinary exercise of the state's power and the WSLCB is mandated to ensure that an emergency suspension is reasonable, justifiable and legal in every way.

The emergency suspension is the result of evidence provided to the WSLCB of criminal activity conducted by employees of Foundation Nightclub. During multiple undercover operations officers with Seattle Police Department and Homeland Security Investigations-Seattle were able to purchase narcotics including cocaine, methamphetamine, MDMA and GHB from waitresses, bouncers and club management of the business.

On multiple occasions officers observed Foundation Nightclub management allow known drug traffickers to bypass security to bring drugs into the club. Management also provided employee uniform apparel to the dealers, used their likenesses in promotional materials, and allowed them free reign of the club's VIP section. All of the controlled buys occurred on the licensed premises and were conducted by employees or drug dealers known to employees who allowed the activity.

Based on the threat to public safety, the WSLCB is imposing an immediate suspension of the licensee's liquor license to be followed by an administrative proceeding seeking revocation of the liquor license. The WSLCB is authorized by state law to issue an emergency suspension of up to 180 days of a liquor license when it believes the "health, safety or welfare" of the general public is in danger. The WSLCB issued one emergency suspension in 2017, and three in 2018.
Statement from one of the Foundation Nightclub owners, no longer involved in the day-to-day management:
Since leaving, I couldn't tell you where things started going downhill or what employees were considered bad apples. All I know is that Foundation was built purely out of passion and love of music and nightlife culture. It revolutionized what a nightclub in Seattle could be, even being the first Seattle nightclub to be ranked in the DJ Mag Top 100 Clubs amongst other accolades. I hope in the midst of this tragedy, this post helped to shine a light on what was created for the city of Seattle as a refuge of the daily grind; where lifelong friendships were made, romances flourished and a community of music lovers were given sanctuary. I am proud of being part of that legacy.
Personal statement from EmeraldCityEDM/Kristen:
I am SO disappointed that my musical home in Seattle had this BS happening. It's really hard for me to say these things because I love Foundation SO much and have been a part of it since it's opening, but these actions cross a line.

We all know how prevalent party drug use & selling is at these types of events/places, but the situation that happened is SO much worse than that and IMO 100% unacceptable and WRONG. I personally don't GAF about people selling or using unadulterated drugs that are not heroin or meth responsibly, but selling GHB (date rape drug), instructing people how to use it and allowing it to be given it to patrons is WRONG.

The other part of this that really disappoints me is that this wasn't done by or known of by many people, including myself, who worked there. There are SO many GREAT promoters, managers/leads and bouncers who I have worked with over the years who I am sure had no part of this. These MOFOS ruined it for the rest of us, harmed unsuspecting patrons & put hard working music lovers out of a job & took away our second home.

Unless Foundy sells to a new owner and gets new management I highly doubt they will continue.

Lastly, the public statement issued by Foundation is also disappointing to me. I realize that you cannot make public statements that acknowledge liability, but I feel that that statement was not apologetic at all – they could have not acknowledged responsibility while also showing empathy for those impacted. They also could have taken the stance that while bad actors obviously committed atrocious acts, that this isn't and wasn't the primary mission of Foundation. ♥-Kristen
Update RE those arrested: Some of the individuals arrested have been released on conditional release or have posted bond.
Additional news coverage:
King5: Police raid at Foundation Nightclub
Kiro7: Seattle police: Foundation Nightclub management was aware of internal dealing of date-rape drug
Seattle Times: Police raid Foundation Nightclub, seize guns, drugs and arrest 12; liquor board suspends club's license
Komo: 'Management knew all about it:' women drugged, assaulted at Seattle's Foundation Nightclub

Previously posted:
The nightclub's liquor license has been temporarily suspended until February 2019: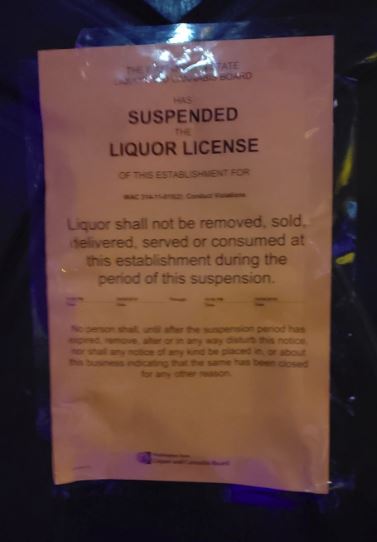 At least two Foundation Nightclub employees were arrested: A male VIP host & a female cocktail waitress. At least 10 other people were also arrested but we cannot confirm a connection to the nightclub.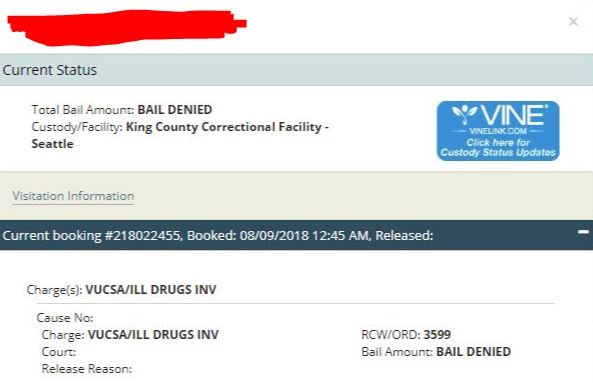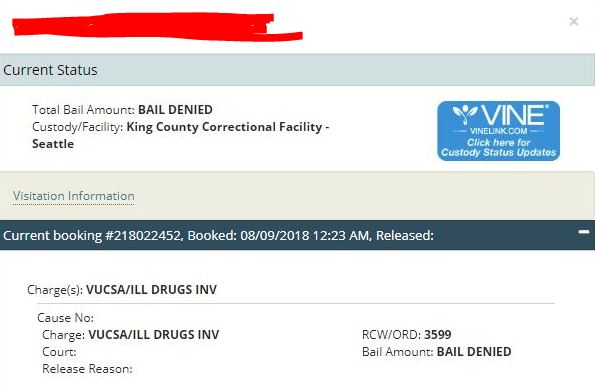 What's next? We will let you know when we know. Foundation may explore appealing the suspension or take other legal actions.
Stay up to date on upcoming EDM events in the Seattle area by following the EmeraldCityEDM Event Calendar, and enter to win free tickets to local EDM shows on the EmeraldCityEDM Contests & Giveaways page. Sign up for our email newsletter to be notified about EDM events, ticket giveaways and new releases from local producers in the upper right area of this page.