Today's featured music is the latest full length album, "If Only For Yourself", from local duo Willdabeast! This album is for fans of Manic Focus, Pretty Lights & Michael Menert.
Willdabeast is Western Washington based Will Glazer & Dan de Lisle. The duo infuses live horns and synthesizers to compose and produce some of the most accessible and bass-driven beats around. From chill & laid back hip-hop to in-your-face, upbeat, funky bangers, Willdabeast has truly found its niche and quickly became some of the most sought after DJs and horn sections in electronic music.
Purchase/Stream "If Only For Yourself" on Bandcamp, iTunes, or Spotify, and follow Willdabeast on their website, Facebook, Twitter, Instagram or Soundcloud.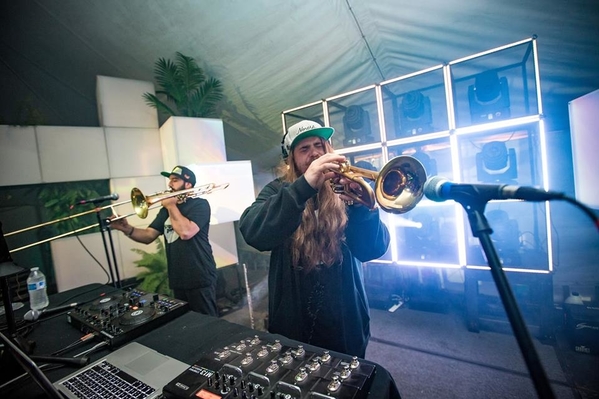 Stay up to date on upcoming EDM events in the Seattle area by following the EmeraldCityEDM Event Calendar, and enter to win free tickets to local EDM shows on the EmeraldCityEDM Contests & Giveaways page. Sign up for our email newsletter to be notified about EDM events, ticket giveaways and new releases from local producers in the upper right area of this page.