Nick B, local Seattleite and self proclaimed "House Head" has a new EP out this week under Seattle label Uniting Souls Music!   Out exclusively on Beatport, with a full release to follow on October 28th, the "Yellow Bike" EP is full of deep, dark and sexy minimal sounds that embody the west coast deep house sound:
Purchase "YellowBike" exclusively on Beatport (released via other outlets on 10/28/13)
More music from Nick B:


Nick on the decks at local house haven Electric Tea Garden: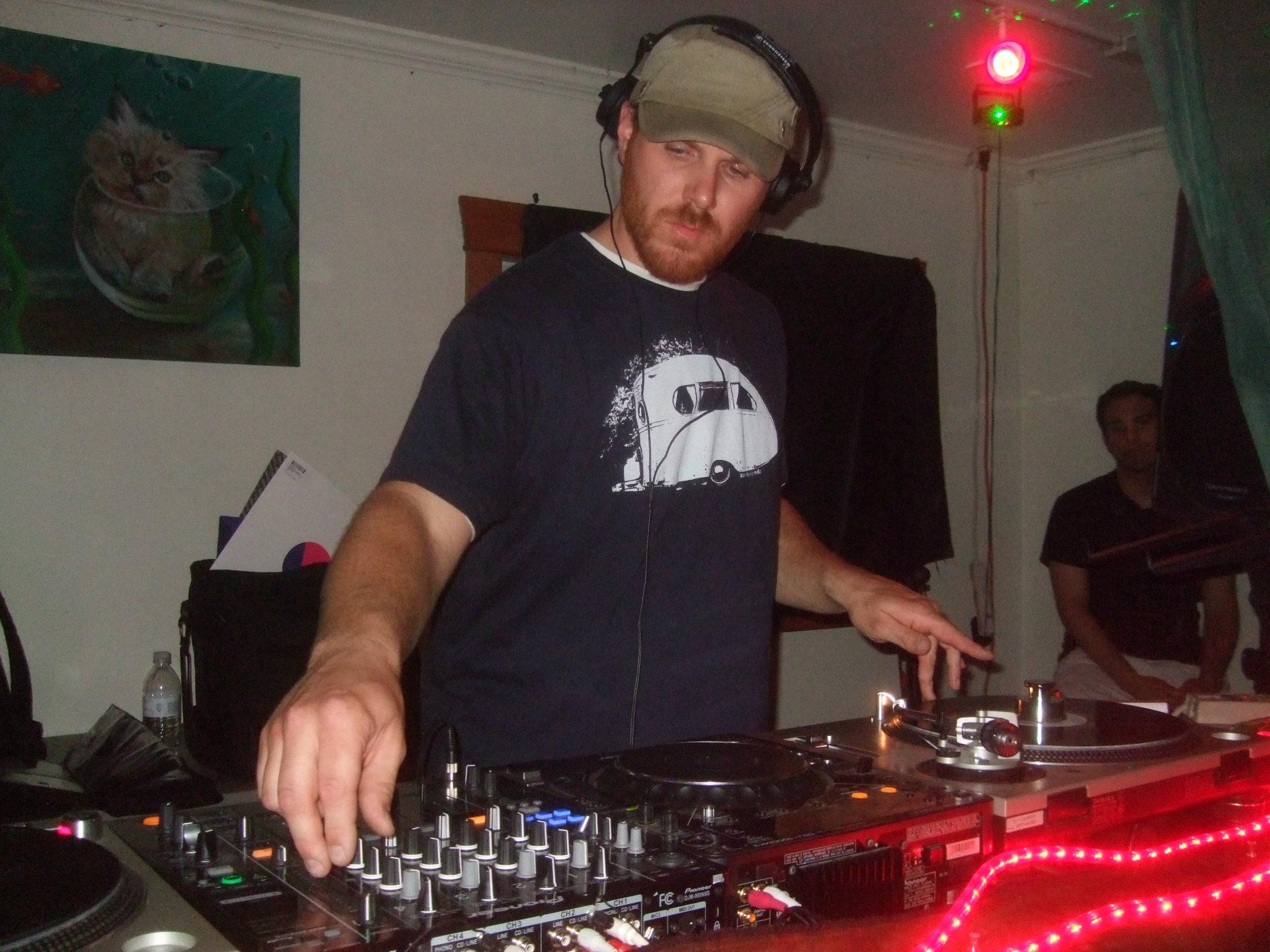 Official Biography:  "Though Seattle is home to NickB, this DJ/Producer lives a life literally on the move. When en route from point A to point B his love for all things music are being translated on every highway and byway of his many journeys. This wanderer has been heavily influenced on his travels and his music reflects an eclectic mixture of deep soul searching melodies and the deep, dark sounds of a sort of musical introspection. Nick's musical roots go back to his boyhood punk band, but he found his passion for House on the rave scene like many wayward Seattle youth. Soon after he was behind the decks of Seattle house scene and is now pushing his creative limits in his roaming studio working to produce his unique, diverse sound".
EmeraldCityEDM sat down with Nick to discuss the new EP and see what's new in the world of music production behind the wheel (Nick is a full time truck driver who produces music on the road).  When not driving or sailing about the Puget Sound, you can find Nick DJing or attending local house music events.
ECEdm:  How did you get started in the electronic music scene?
Nick:  Like many Seattle house heads, I discovered this music within the dirty walls of Naf Studios in the late 1990's/early 2000's. Dancing was never enough for me so eventually I got a set of decks and my obsession with the black crack was born and still thrives today. My first DJ gig was in Tacoma with the Ocean Grooves Crew (Calvin, Diamond, Omar,and Dab) and soon after I was able to score bookings at clubs like LSC, SeeSound, Contour."
ECEdm:  Any remarks about this specific release and or the Uniting Souls label?
Nick:  "Of the few releases I've had, I have to say the Yellow Bike EP is the one I'm most excited about.  To have a release on Uniting Souls, one of Seattle's great music labels and communities, is pretty awesome.  These tracks represent the moment where my production really started to click and I started to own the deep, dark, minimal sound that I was creating."
ECEdm:  What can you tell us about the title "Yellow Bike" and or the inspiration behind the sounds?
Nick:  "These tracks were heavily inspired by my wanderings on The Playa and are loaded with samples I collected from one of the most creative, inspiring places on the planet. I like how much more personal a track becomes when you capture a sound from a memorable moment and reorganize them into music."
"Sirens Squeaky Wheel Mix" was named after my friend "Siren". She had a bike down at Burning Man that had this crazy squeak anytime she rode it, so I sampled it and added it into some of the percussion parts of the track."
EmeraldCityEDM notes that "The Playa" is a reference to the alkali desert surface that Burning Man takes place on.   "Yellow Bike" is the term for bikes provided by the event for participants to borrow and share. Ironically, the bikes on the Playa are not yellow, but green.
ECEdm:  What's next for you, and how will you be celebrating the Yellow Bike EP release?
Nick:  Celebrate the EP release with Nick & Uniting Souls at a special EP release party edition of "Quiver" at Rebar on November 8th, 2013.

"Quiver" Nick B EP Release Party:
Facebook event page
Purchase the Yellow Bike EP exclusively on Beatport (released via other outlets on 10/28/13)
November 8th, 2013
Re-bar, 1114 Howell, Seattle, Washington 98107
Ages 21+
Doors at 10pm

Stay up to date on upcoming public electronic dance music events in the Seattle area by following the EmeraldCityEDM Event Calendar.