Sunday & Saturday/Sunday only passes are now available!
River rafting reservations are now open! Book your reservation using code "MELTDOWN18" to save 10%. Rafting tours leave directly from the venue – no driving required!
Saturday costume theme announced: Over The Stars or Under The Sea
Summer Meltdown Festival announces its 2018 return to Darrington, WA on August 2-5, 2018! Tickets are available now. Once a backyard party that came with a keg cup, the Summer Meltdown Festival is now the "largest locally-produced independent camping and music festival in the Pacific Northwest". We asked a few people what they thought of the Meltdown and heard:
Jamming-est little party out there
I think what defines the Meltdown is the community, the positivity and the warmth that makes it unique. And the river, the river is the best!
It's a natural and authentic experience in the forest and I definitely love that
Only 90 minutes from Seattle and Bellingham, the Summer Meltdown Festival is an annual tradition for thousands of music lovers and adventure seekers. Along with top tier musical acts, both live and DJ, there is also a vendor village for food and crafts, shaded campgrounds, a river for swimming and sun basking, a yoga tent to warm up your dancing muscles, an affordable beer garden, kids' village, workshops, regional art, and adventure activities such as river rafting and horseback riding that depart directly from the festival! Meltdown invites all to join where the music meets the mountain.
Full Lineup:
(Electronic acts highlighted)
Bassnectar
Big Gigantic
Greensky Bluegrass
Lettuce
Beats Antique
Trevor Hall
Twiddle
Papadosio
Pimps Of Joytime
Sunsquabi
The Lil Smokies
Manatee Commune
Dave B
Five Alarm Funk
Funk Hunters
Psymbionic
Clinton Fearon
Chanti Darling
Ethan Tucker
The Moondoggies
Polecat
High Step Society
Josh Clauson & Friends
Lemolo
Babycakes
Maddy O'Neal
Scott Pemberton
Andy Coe Band
Smokey Brights
Acorn Family Jam
The Burned
Whiskey Fever
Cuff Lynx
Biddicat
Chong The Nomad
The Mondegreens
Petty Or Not
Links & More Information:
Purchase tickets (tickets include GA camping)
Facebook event page
SummerMeltdownFest.com
All ages (youth passes available for kids)
Thursday, August 2nd – Sunday, August 5th 2018
Whitehorse Mountain Amphitheater
42501 SR 530 NE
Darrington, WA 98241
New camping option: The "Mesa" camping upgrade includes a premium campsite for one tent and two people, early entry, special performances and daily happy hours.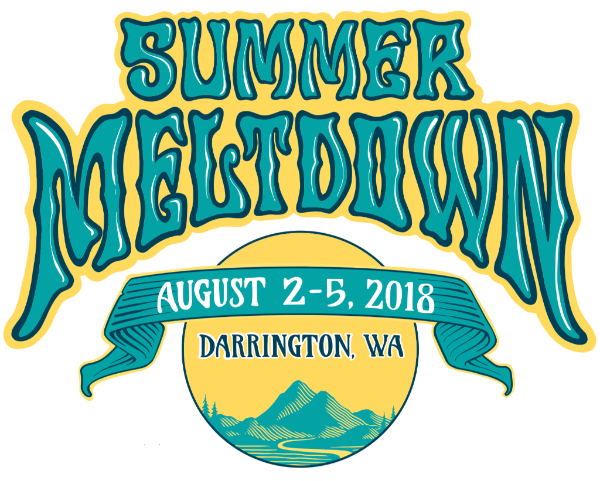 Stay up to date on upcoming EDM events in the Seattle area by following the EmeraldCityEDM Event Calendar, and enter to win free tickets to local EDM shows on the EmeraldCityEDM Contests & Giveaways page. Sign up for our email newsletter to be notified about EDM events, ticket giveaways and new releases from local producers in the upper right area of this page.