This event has been canceled:
SEATTLE, we were so excited to return for a visit this summer. Due to public health concerns related to the Coronavirus pandemic, we have unfortunately had to cancel this event. Although we aren't going to be in Seattle on July 4th, we know we'll see you soon. Refunds will occur automatically. No further action is required. Please wait 3-5 business days for the refund to post to the account used to make the purchase. Thank you for your understanding. Stay safe. Stay healthy. -DDP
AMF Seattle, Disco Donnie Presents and Studio 4/4 present Black Book in the Park with Chris Lake at the Seattle Center on Saturday, July 4th, 2020! Did you attend last year's inaugural event? We did and it was AMAZING! We are so excited to announce that AMF will return to Seattle for another edition of one of the best parties of the summer. Tickets on sale this Friday, March 13th, at 10am PST.
SEATTLE, we had so much fun last year on the 4th of July, we had to do it again. We proudly present to you: BLACK BOOK IN the PARK ft. Chris Lake & More TBA. Same time, Same place as last year! This time we're coming with our friend Disco Donnie Presents and once again partnering with the legendary Studio 4/4! -AMF #BlackBookInThePark2020 #AMFSEATTLE
Note that this event is at the Space Needle, and the 4th of July fireworks are at Gasworks Park. Some attendees last year were expecting a firework show immediately after the event on the Space Needle, but the Space Needle fireworks show occurs on New Years Eve. It is possible to view the fireworks show AND attend this event if you plan ahead: We were able to catch the fireworks show by leaving a few minutes before 10pm and rushing to a viewpoint. By 10pm there is almost no one on the road so it was very easy to get out of there and rush over to South Lake Union.
Links & More Information:
Purchase tickets (on sale this Friday, March 13th, at 10am PST)
Facebook event page
21+
4-10pm
Mural Ampitheatre at Seattle Center
305 Harrison Street
Seattle, WA, 98109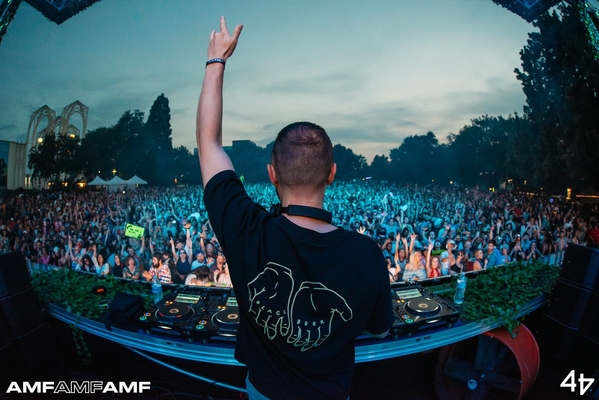 Stay up to date on upcoming EDM events in the Seattle area by following the EmeraldCityEDM Event Calendar, and enter to win free tickets to local EDM shows on the EmeraldCityEDM Contests & Giveaways page.