Decibel 2015
Seattle, WA
I was originally planning on writing an article on my thoughts and experience on Decibel Festival. Then I started to collect quotes from those who attended the showcases/festival and notice a trend. I asked one simple question: "What has been your favorite part about Decibel Festival so far?" I asked everyone ranging from those attending only a couple of showcases to the international talent that played the festival. This trend I noticed, everyone's answers resonated with my love for the city, music, and people. So instead giving you a single perspective, I want to share what everyone else had to say about Decibel Festival.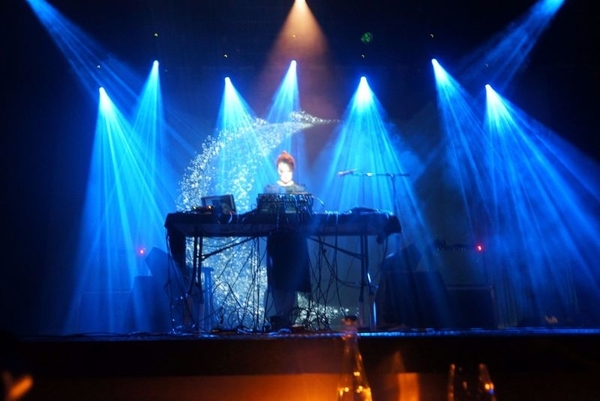 The city comes together for Decibel Festival.
-Jade Gaines

We just got to decibel, it starts when we get here.
-Tirzah and Rohit

Discovering new artist – favorite being Autechre.
The producers behind the scenes, making it all possible.
-Aerial

All the different showcases creating variety with both venues and artist.
Hanging out with friends.
-Tina "fun girl"

Playing the boat party and The Black Mandonna was bad ass.
Every year it's the best weekend!
-Meredith

New artist and curation
-Ivan Rudovol

Connecting with old friends that I only see once a year at Decibel Festival
-Russel


I just got here and I am excited for Thievery Corporation.
-Amy

Monkey Loft Sunrise
-James Patrick

The people, the crowd, and the legacy of Seattle music like Jimi Hendrix and Kurt Cobain.
-Agoria (Sébastien Devaud)

Playing Decibel Festival
-John Charnis (https://soundcloud.com/joncharnis)


Justin Jay starting out the Dirty Bird showcase. He played a set out of left field from typical Dirtybird sets with Disco House and Funk House
-Chris Morgan (Chris Tower)


The people in Seattle hold it down hard
-Justin Jay (Dirtybird)

The After Party at Q on Saturday
The people are pretty chill, no bad vibes which is rare for a club setting [referring to Q]
-Caitlyn

Monkey Loft
Alan Fitzpatrick
-Duncan Shea

All the Artist
-Lyrissa Kusse


About Jon Moon: I have been listening to electronic music since middle school, however did not attend my first electronic show until I graduated college in 2011. Ever since, I have been to a whirlwind of festivals including EDC, Movement, Shambhala, BPM, and so many more. I'm amazed with how fast Seattle's electronic music scene has exploded and the amount of world class talent that comes through. I love Seattle, the music, and most importantly the people.