Odesza is Harrison Mills and Clayton Knight of Washington.  Formerly producing under the names Catacombkid and BeachesBeaches, read what the local based duo had to say before their Showare Center show at Odesza – The EmeraldCityEDM Interview.
Odesza is online at:
Odesza.com
Soundcloud
Facebook
Twitter
Event Review: Odesza at Pretty Lights, Showare Center, Kent November 22nd 2013:
As pink and yellow laser lights began to swirl to life in the front of the Showare Center arena, Harrison and Clayton of Odesza emerged on the decks to rousing cheers. The albeit small audience was ready to dance and clearly excited to experience the local duo. It was evident that those who were in the doors early were definitely there for Odesza.  After thanking everyone for being present so early in the evening, the boys kicked their set off with a rousing welcome "We're Odesza and we're from Seattle!"
The sound and bass systems in place for both main Odesza's and Pretty Lights' sets was quite sufficient for the large size of the Showare Center's dance area.  The venue was a fairly large arena, but the sound system was able to fill the space with booming bass in a way that didn't overpower the treble and instrumental elements.  This allowed for a very complimentary balance of Odesza's bass and the treble instrumental elements so prevalent in the Odesza sound.
With the audience cheering in response, Odesza kicked off their set with a no holds back version of their classic track "Without You".  It was clear that the duo was ready to rock with confidence. The boys heads were bobbing in unison as they DJd with great energy and excitement right from the start. The energy in the room definitely notched up as soon as the banging basslines from "Without You" began to really find their groove. As Without You ended, a smooth melodic non-vocal transition track was effortlessly eased into and the set began to roll.
Odesza truly excels in their mixing and transitions, along with their use of samples, seamlessly transitioning from a high energy banger such as Without You, right into Keep Her Close. Up next was a fabulous track (ID, unknown to EmeraldCityEDM) which was comprised of violins string samples over cascades of piano, all on top of the Odesza signature driving bassline. This use of violin samples was one of our favorite aspects from the set, along with the heavy use of Asian-esque string samples that sounded quite like the Chinese pipa.  Odesza's blend of unique samples and sounds begs the question "Is this EDM?"  Yes, they are electronic.  Yes, they definitely make you dance.  But, Odesza's blend of sounds is clearly different than those heard in the normal EDM genres.   Odesza may fit in as a sort of "alternative EDM", as they clearly have their own style but evidence heavy impacts from other EDM influences.
Strobe lights flashed while Odesza took to announcing "Now we're going to bring it down a bit, but well be bringing it right back and get the dance party started" to cheers of approval from the crowd. The slower portion of the set kicked off layers of male vocal samples stating "I want you, I want you" layering into the buildup.  Leading into an increase in tempo strobe lights began to flash with the beats as Above The Middle was played.  Flowing from one track to the next in a beautiful blend of cascades of various instrument, it became difficult to determine when one track ended and the next began.  Odesza leverages their complimentary sounds in different tracks during their live set, fluidly creating a combination of tracks that become something special and unique when combined in this way.
Announcing "All right guys, here come the dance party!"; Odesza kicked off the higher energy last portion of the set with a remix of the  Beat Connections track "Pieces".  The BPM began to increase along with the strobelights as Odesza eased into a high energy version of Hey Now, followed by a beautiful track with breathy feathered female vocals saying "Wait". The layering and warping of the female vocal "wait" was absolutely heavenly to the ears. Odesza then began to build, adding much more complexity and heaviness while also bringing in more layers of vocals and complexity. At this time, the arena started to fill up with more attendees, and the energy was definitely picking up – both from the set and the increase in crowd.
After this compounding crescendo of complexity reached its peak, it was time for some new material. "We're gonna play some new stuff" Odesza announced, to cheers from the audience. The duo launched into a new track with more of the violin samples only to have the sound cut out mid track. "Technical difficulties, were going to have to figure this out" as the crowd exclaimed disappointment, but the sound was back up within a few seconds and Odesza didn't bat an eye!  They exemplified some serious confidence while their sound was down, and left EmeraldCityEDM even more impressed with their live presence than before.
They relaunched the set implementing an almost "trap" style beat.  Distinctive trap snares became heavily used in the bassline in an interesting combination with the violin samples. Stating "this next one we just played for the first time yesterday", they launched into a similar style of track with the trap snares, but also introducing more of the Pipa-esque sounding Asian string sample.  The sample reminded us of the Asian string instrument used in Incubus' track Aqueous Transmission.
Odesza exclaimed "This is our last track, Pretty Lights is going to kill it!" to cheers from the crowd before launching into the end of the set. Up next was an extremely high energy version of their hit "My Friends Never Die" as the whole crowd really started to dance and throw down.
Odesza's set was a beautiful seamless masterpiece of bass, ethereal pop melodies, interesting and unique string and instrumental elements that really exemplified their unique sound. Where does the Odesza sound come from?  And is it EDM?  Is it inspired by the lush landscapes and environmental diversity of the Pacific North West?   We don't know, but whatever it is we want more of it.  And we want it live!
With a stage presence that exudes confidence with originality, an amazing organic energy that is truly a treat to all of the senses and some of the most beautiful use of samples, layering and live mixing, an Odesza set is something that is not to be missed!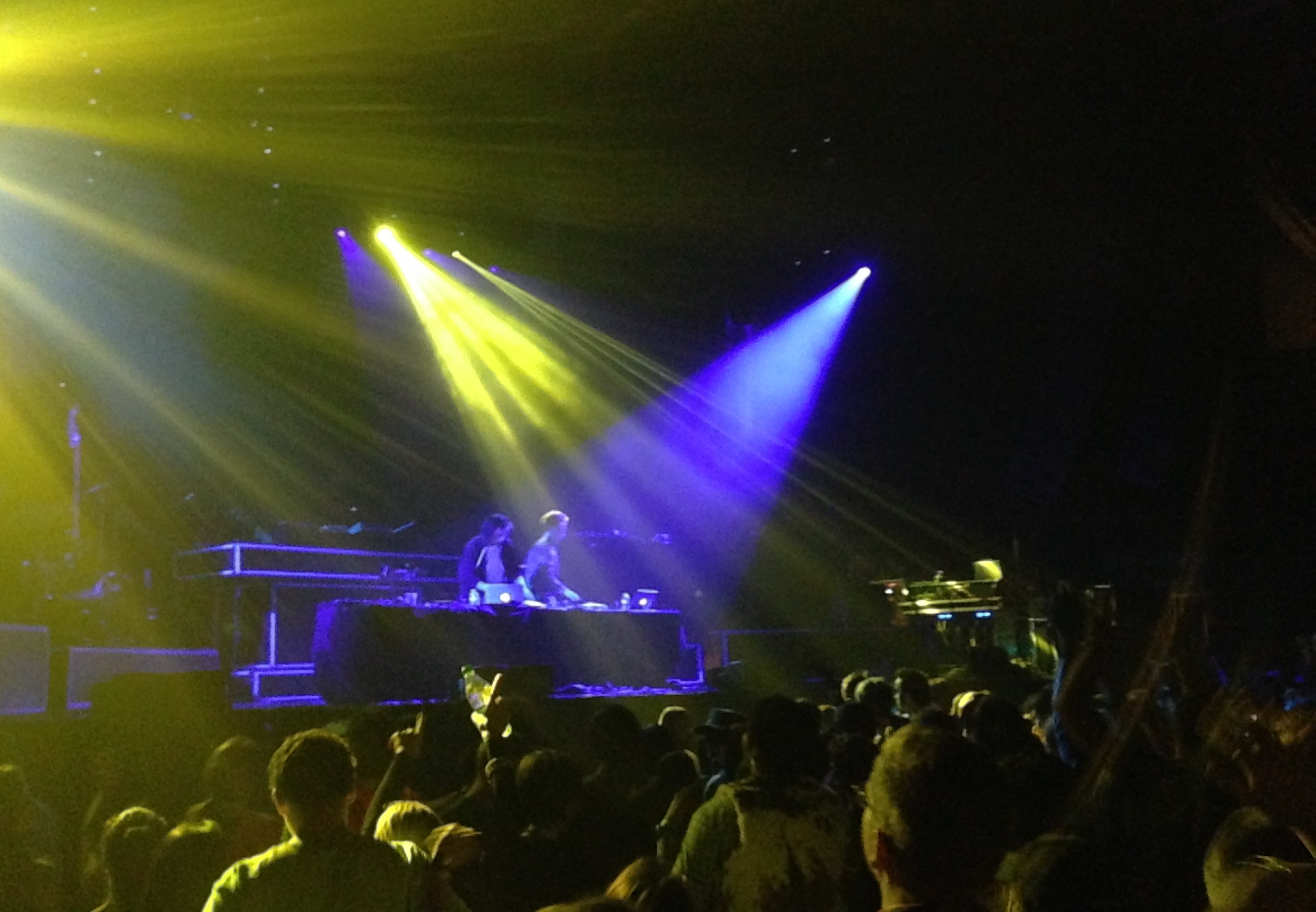 Odesza is online at:
Odesza.com
Soundcloud
Facebook
Twitter
Upcoming Tour Dates: (see all)
12/2/2013 – Los Angeles
12/3/2013 – Los Angeles
12/12/2013 – Bellingham, WA – Odesza headlining set at the Wild Buffalo:
–Tickets
–Facebook event page
The Wild Buffalo
208 W Holly St
Bellingham, WA 98225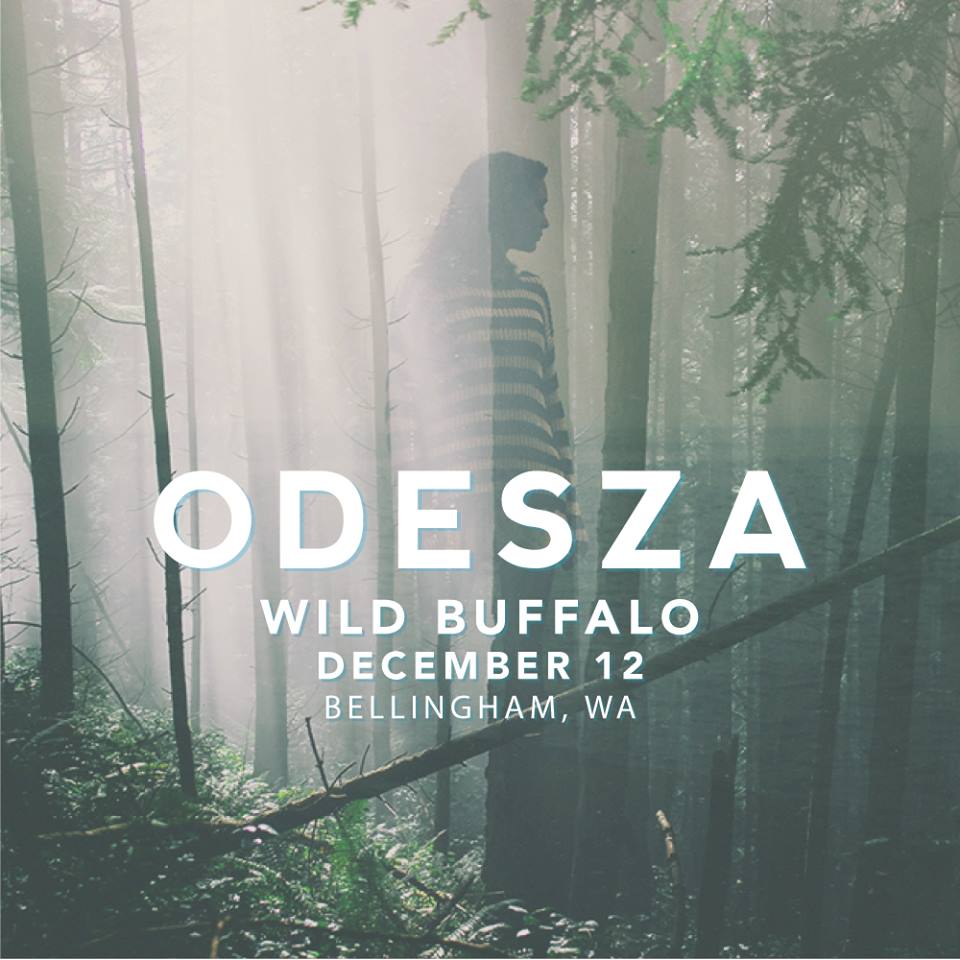 Stay up to date on upcoming EDM events in the Seattle area by following the EmeraldCityEDM Event Calendar, and enter to win free tickets to local EDM shows on the EmeraldCityEDM Contests & Giveaways page.
Sign up for our email update list to emailed about new releases from local producers, show announcements, Seattle area EDM news & free show tickets: