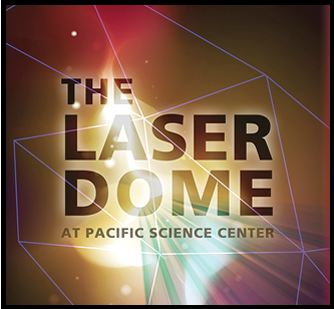 First premiered in December by C89.5, and announced by EmeraldCityEDM, "Laser Skrillex" continues to evolve in 2013.
Per inquiry of the Laser Dome at the Pacific Science Center:  "Due to fan feedback we are actually morphing Laser Skrillex show that we had into "Laser Dubstep".  Currently the Dubstep show is mostly Skrillex with only one or two other artists. We plan on incorporat[ing] additional artists in the future.  At this point we have no plans of dropping the Dubstep show."
Links & more information:
Purchase tickets online to the show
Calendar of all upcoming LaserDome shows
Stay up to date on upcoming electronic dance music events in the Seattle area by following the EmeraldCityEDM Events Calendar!