Upstream Music Fest + Summit is a three day music fest where attendees can discover acclaimed national artists performing alongside rising stars from the Northwest. Our open campus in the heart of Seattle's historic arts and entertainment district allows for serendipitous moments for fans and musicians alike, and our variety of ticket options means you can curate your perfect weekend of music. June 1st – 3rd, 2018.
Main Stage Lineup:
Friday: Miguel, Little Dragon, SUPERDUPERKYLE & Charlotte Day Wilson
Saturday: Jawbreaker, Hot Snakes, Lukas Nelson & Promise of the Real, Zola Jesus & Tacocat
Sunday: The Flaming Lips, Cut Copy, Valerie June & The True Loves
Other Electronic Acts: Walker & Royce, Pezzner, Drexler, Swoon(ish), American Nudism, Ben Zaidi, Bill Laurance, calico, Chanti Darling, D. Tiffany, Debit, Fausto Bahia, Firmeza, Equiknoxx, Found Sound Nation, Gold Casio, Hat, High Step Society, Lavoy, Lifeformed (Dustforce), Lusine, MADlines, MikeQ, Mother Marygold, Nadus, Party Nails, Pomo, Reva DeVito, Seaiho, Seshen, Slow Corpse, Switch, Visible Cloaks, Tek.Lun, Zola Jesus & MANY more – explore the lineup here!
Links & More Information:
Purchase presale tickets online
Facebook event page
Main stage and many venues are all ages, but some venues are 21+.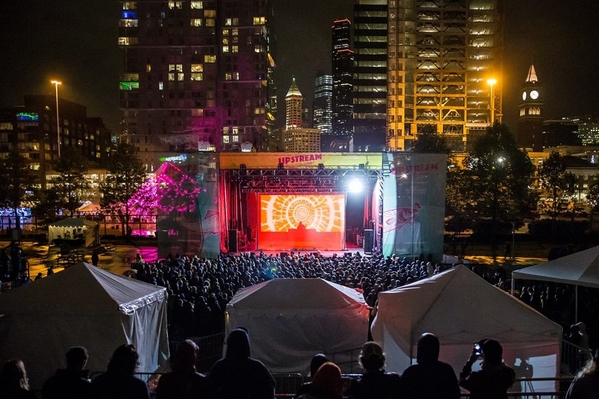 Stay up to date on upcoming EDM events in the Seattle area by following the EmeraldCityEDM Event Calendar, and enter to win free tickets to local EDM shows on the EmeraldCityEDM Contests & Giveaways page.
Sign up for our email update list to emailed about new releases from local producers, show announcements, Seattle area EDM news & free show tickets: