Paul Allen's debut Upstream Music Festival is coming to Pioneer Square! The inaugural three-day music festival will be held at twenty-five venues in Pioneer Square on Thursday, Friday and Saturday, May 11-13. The event will consist of a weekend of music, conferences and workshops. AlunaGeorge, Flying Lotus and Beat Connection are some of the electronic artists playing Friday night. Natasha Kmeto, along with MANY other PNW artists, will also be performing.
Upstream Fest will transform the historic Pioneer Square neighborhood into a walkable mixtape May 11-13. Hear over 200 emerging artists from around the region. Venues include a main stage at CenturyLink Field's North Lot, a free public stage in Occidental Park presented by KEXP, and over 25 intimate stages throughout the neighborhood. Your passes will give you access to all of these stages showcasing a diverse group of over 300 emerging artists from around the region.Main stage acts include Flying Lotus, AlunaGeorge and Shabazz Palaces. Featuring Snarky Puppy Beat Connection and many more. During the day at the Upstream Summit emerging artists, industry experts and creative collaborators from the Northwest and beyond will gather with keynote speakers Macklemore, Quincy Jones and Portia Sabin of Kill Rock Stars records and dig into the most pressing opportunities and challenges facing the music industry. Artists exemplify the Upstream mission with their local and global appeal, their shared passion for delivering creative live performances and their support of emerging artists.
Links:
Purchase presale tickets online
Facebook event page
upstreammusicfest.com
Download the official app
Ticket prices (Music only, summit passes sold separately):
Thursday: $40
Friday: $65
Saturday: $65
Lineup by day: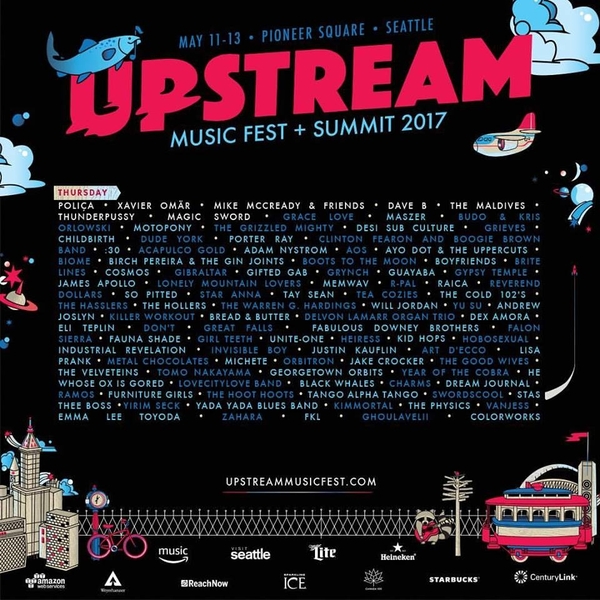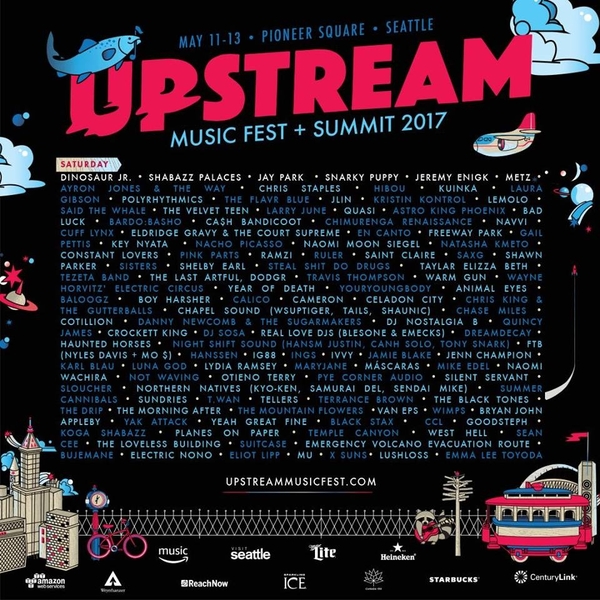 Stay up to date on upcoming EDM events in the Seattle area by following the EmeraldCityEDM Event Calendar, and enter to win free tickets to local EDM shows on the EmeraldCityEDM Contests & Giveaways page.
Sign up for our email update list to emailed about new releases from local producers, show announcements, Seattle area EDM news & free show tickets: