We reunite in 2024 to bring #BeyondPNW back to The Gorge Amphitheatre. Camping, Music, Art & Exploration await amongst the beauty of the Gorge. We can't wait to see you in Wonderland on June 22 & 23, 2024! -Insomniac Events
Tickets & camping are on sale now! A safety statement has been posted to the website noting that security delays are expected when entering the campgrounds. This is due to a shooting in the campground last year which killed two and caused the event to be canceled.
Links & More Information:
Purchase Tickets & Camping
PNW.BeyondWonderland.com
18+
The Gorge Amphitheatre
754 Silica Road NW
George, WA 98848
Past Beyond Wonderland Lineups: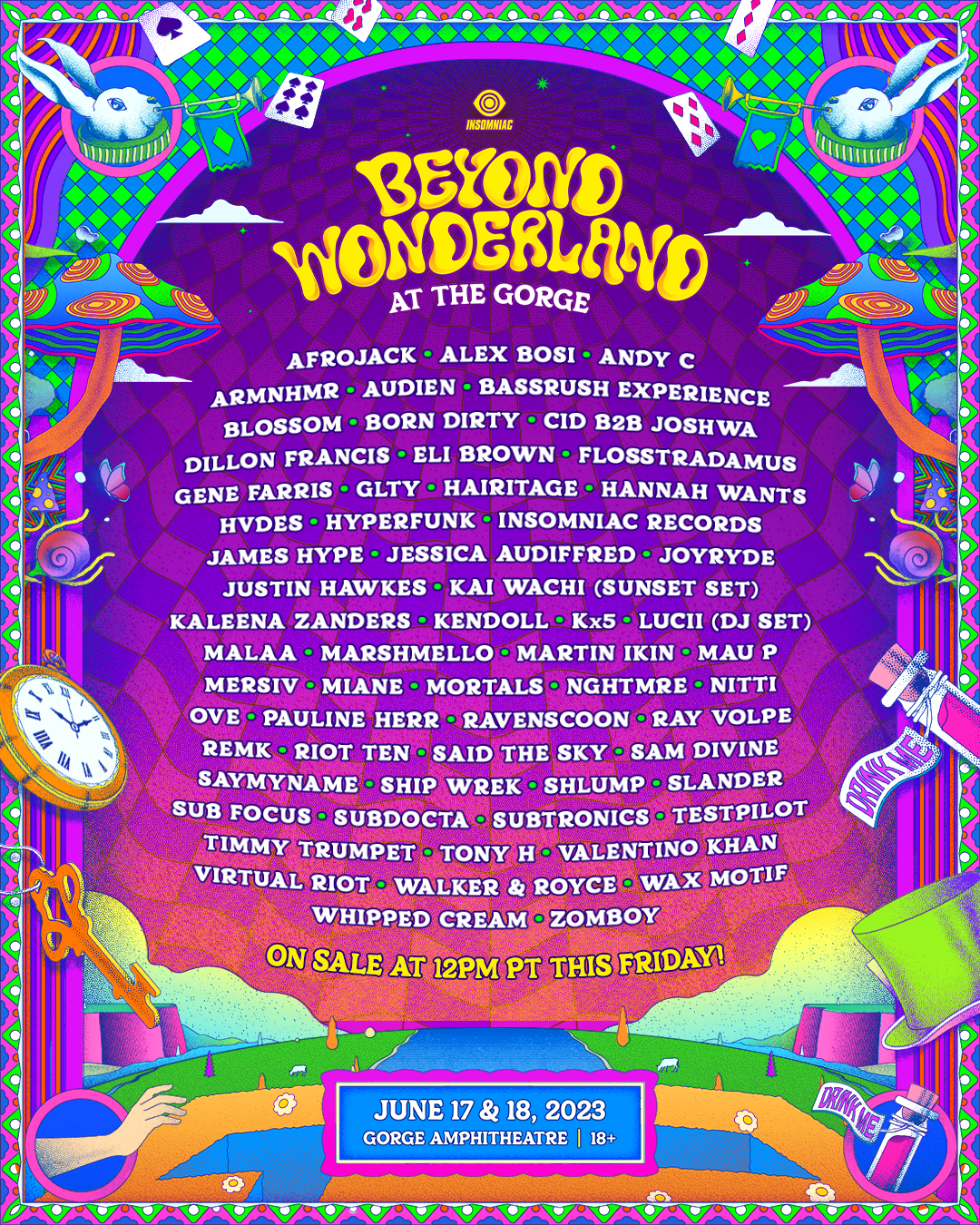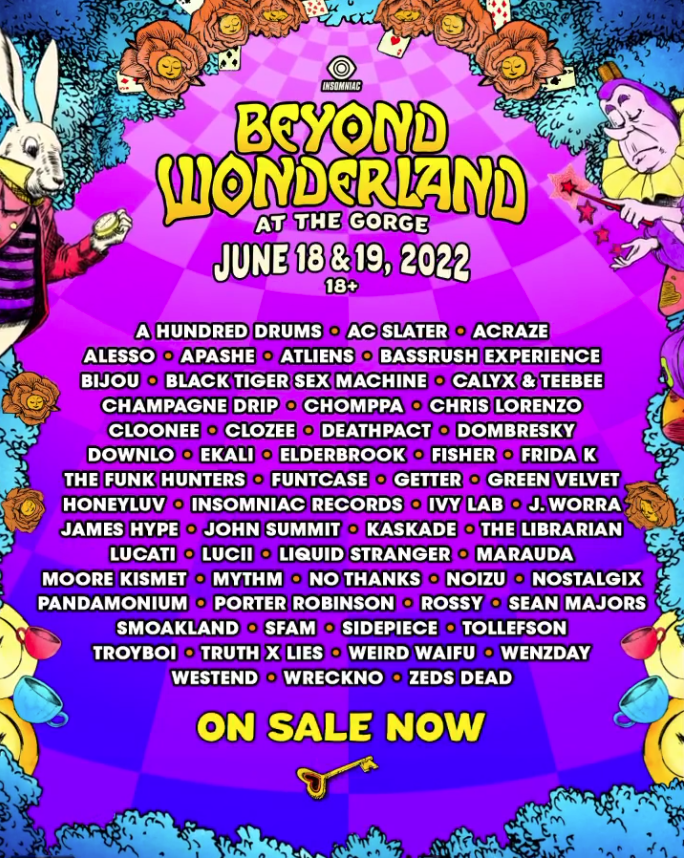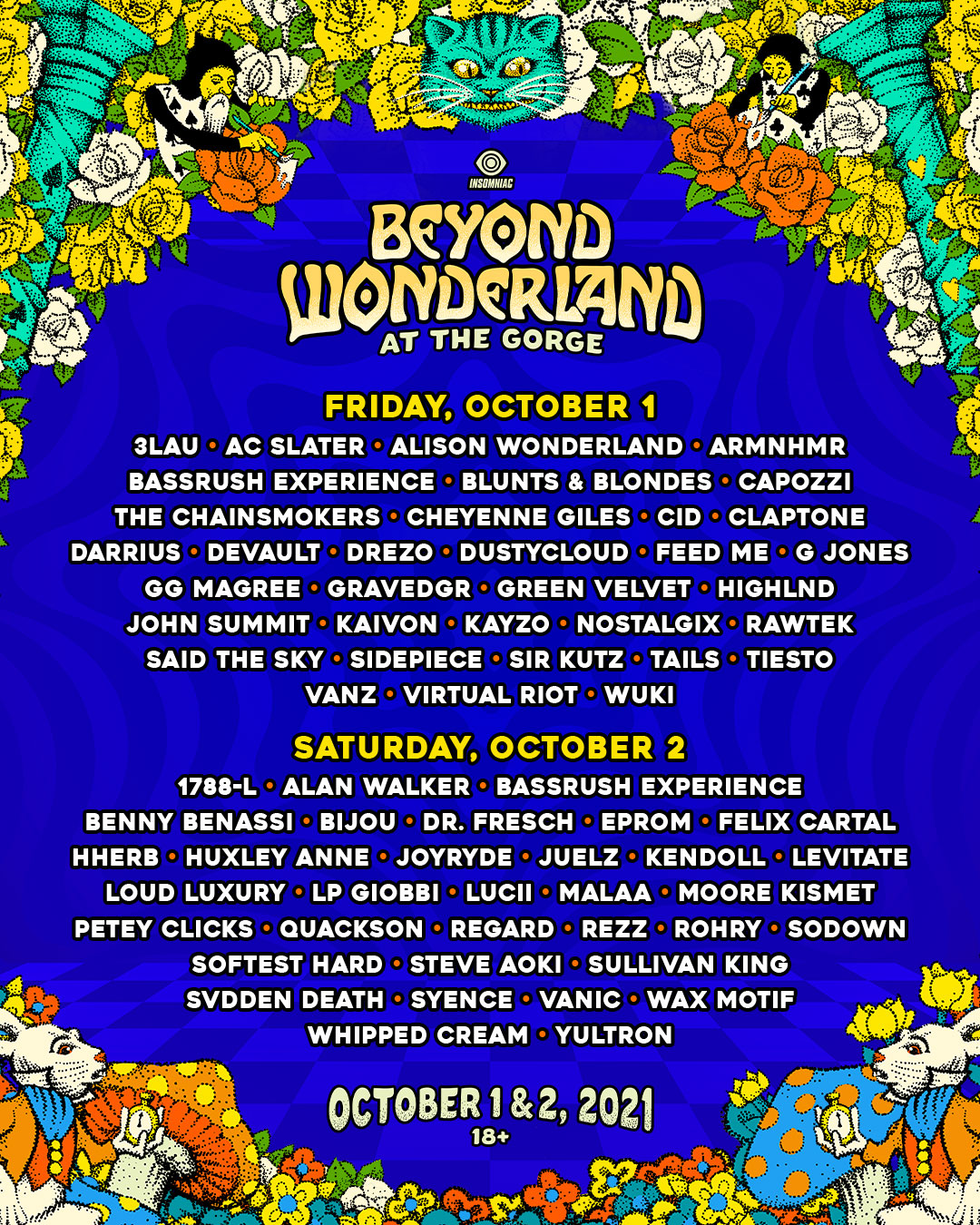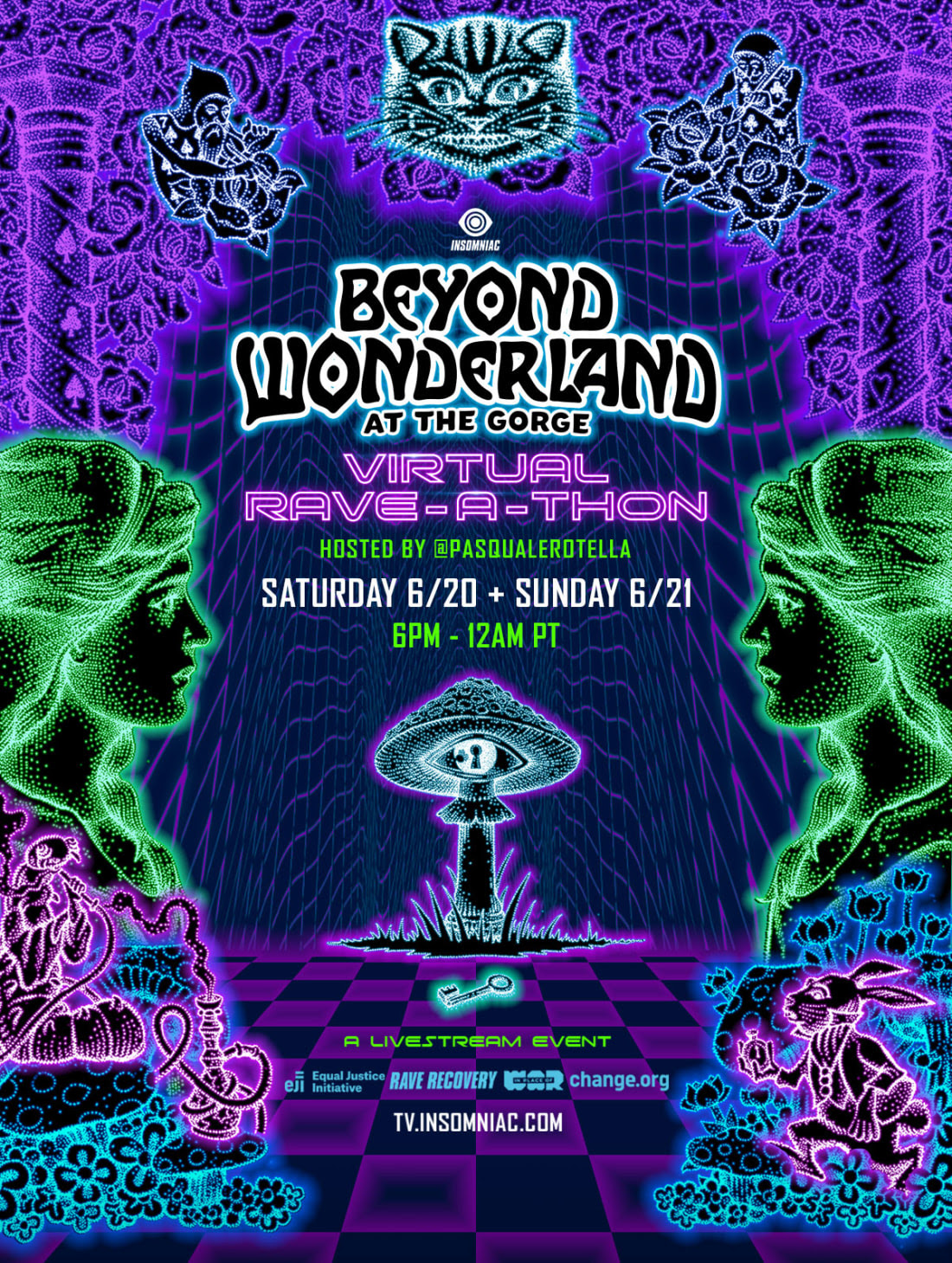 Stay up to date on upcoming EDM events in the Seattle area by following the EmeraldCityEDM Event Calendar, and enter to win free tickets to local EDM shows on the EmeraldCityEDM Contests & Giveaways page.